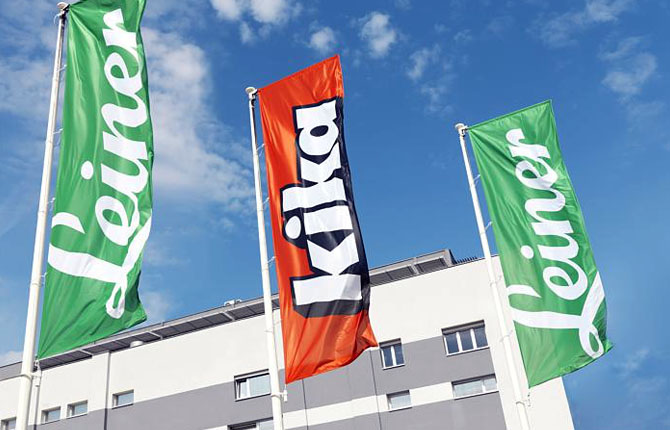 Die Anbindung von Kika/Leiner AT
USING EDI INTELLIGENTLY WITH SOFTZOLL: CONNECTING KIKA/LEINER (AT) BY PROPRIETARY HTTPS CLIENT Issue Connecting the Kika/Leiner EDI partner is in some particular application cases only possible through a proprietary application that is provided free of charge to Kika/Leiner suppliers.
The "EdifactConverter.exe" program is a console application that is run on the Leiner suppliers' Windows systems.
"EdifactConverter.exe" is run locally and connects with the Leiner system to download orders in the EDIFACT ORDERS format from Leiner or to send ORDRSP order confirmations and delivery notices in the EDIFACT DESADV format to Leiner. Transmission is via https.

Applications are controlled by entering defined command lines.
Solution
Integration and automated control of the "EdifactConverter.exe" program provided by Leiner on the suppliers' systems.

Provision of a dedicated dispatcher that controls the Kika/Leiner application.
Benefit
Avoiding manually triggered data transfers.

Integrating data transfer from/to Kika/Leiner in the central ProActive monitoring system.
Keywords
Softzoll, EDI, EDIFACT & Leiner, EDIFACT & Kika, EdifactConverter.exe, Kika / Leiner ORDERS, Kika / Leiner ORDRSP, Kika / Leiner DESADV, Kika / Leiner http, Kika / Leiner https