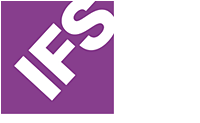 The preferred solution for the automotive industry
IFS ApplicationsTM is one of the preferred solutions for Enterprise Resource Planning (ERP) in the automotive industry.IFS offers its automotive customers support for the entire product lifecycle—from design integration, demand management, and supply chain management to full service for manufacturing, sales, and customer support. Finance and human resources can be integrated without restriction.
In addition, the application can be configured for a variety of other industries. The modular ERP system is characterized by sophisticated environments in which elements from manufacturing, project, service, and asset management can be combined according to customer requirements.
XML interfaces for EDI connection
To connect EDI subsystems, the ERP system IFS offers an XML-based interface that provides a uniform consolidated ERP interface for each global business process—such as DELFOR (delivery schedules), DESADV (delivery notices), and INVOIC (invoices) The IFS interface can be used to exchange digitized business processes with other IFS ERP systems, but is also used to integrate EDI subsystems.These interfaces are very well publicly documented by IFS. The XML-based interfaces can be used to send and receive the defined processes on both the customer and supplier side.
Softzoll supports you in the integration of IFS business processes
IFS thus joins a number of ERP manufacturers whose global process interfaces are based on XML, such as SAP, MS Dynamics NAV/AX, GUS, or eEvolution. To successfully use all XML ERP interfaces for EDI data exchange, it is immensely important that the EDI system is able to implement these import and export functions, which are mostly based on proprietary XML derivatives, to a maximum extent, preferably by directly importing the corresponding XML *.xsd schemas that many ERP manufacturers provide. Based on this maximum definition, the various business processes can be fully implemented and also provide important information with regard to permitted field contents (numeric/alphanumeric), field lengths, repetitions, and so on. In addition, it must generally be possible to semantically consolidate (ISO 9735 conformity) and structurally prepare the contents of the XML files. In particular, the structural definition of XML files grants numerous freedoms, which then have to be converted into the structural constraints of the target EDI format, for example, as part of the genesis of EDI delivery notes and invoices.
There are a number of internet forums that deal with EDI data exchange based on IFS ERP systems, but because of the origin and main distribution of the IFS ERP system, they focus on ANSI X12 EDI formats.