The convenience and functionality of a high-end data processing center
EDIBUS IN-HOUSE EDI CONVERTER
Softzoll's EDI converter system, edibus, is used by many customers and offers the full convenience and the functionality of a high-end data processing center solution as an extended in-house alternative. The system can be installed on Windows client and server operating systems, and is also available in a Linux version (by default: Cent OS, other Linux operating systems for a surcharge).
File-based interchange with Softzoll's in-house EDI converter, edibus.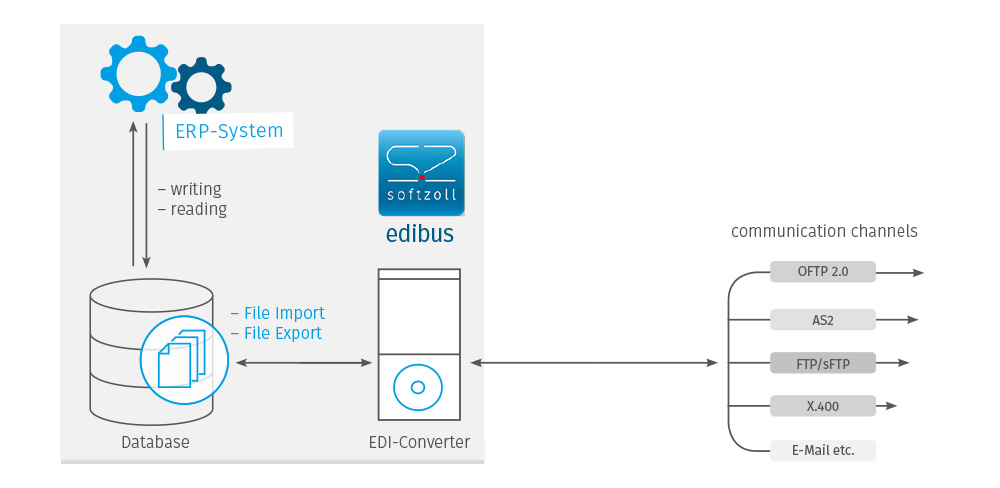 Softzoll uses the same version that is used in the data processing center operation in the on-site solutions in the customers' IT environments. Because there is no technical difference between the individual implementations (in-house, ASP, full service hosting) apart from the operating system, all components that have been purchased from Softzoll or are self-generated can be ported to another solution version.
Interchange over internal database table(s) using edibus, Softzoll's in-house EDI converter.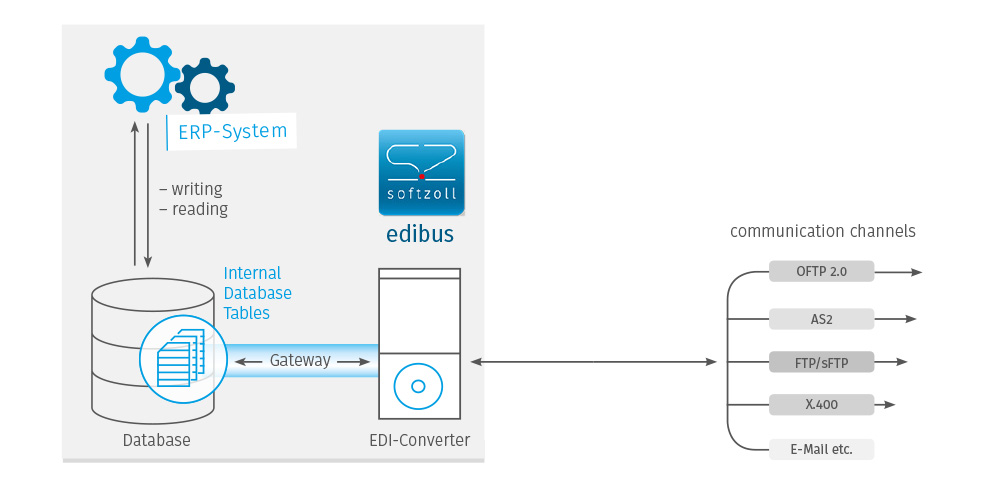 Your advantages at a glance