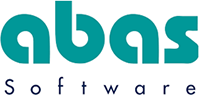 Support of all abas interface versions—including IHSS!
For many years, the abas ERP system has offered its users the possibility of connecting EDI subsystems using the IHSS interface integrated in abas.Even though it is standardized, this interface performs both semantically (varying content) and logically (individual processing vs. batch processing etc.) in different alternative versions. In the current versions, as a new feature, abas also offers users the possibility of connecting external applications with the abas ERP via an EDP interface (abas ERP data access protocol) or a DDE interface (Dynamic Data Exchange).
All Softzoll EDI solutions contain a dedicated abas connector that is able to easily implement both the traditional standard IHSS interfaces (# of delimiters) and the newest EDP/DDE alternatives. Softzoll consequently supports each abas interface version; however, the IHSS version is probably the one most used today.
One template for each business process! ... For all abas process versions.
To integrate the abas interfaces, Softzoll sets up an ERP template customized to abas for each business process. These components are available for all common abas process versions.
The basic interface technology available in abas allows processes that are not available in the standard to be set up, too. The required ERP templates are always offered by Softzoll at a defined fixed price. Moreover, in the ERP templates these are encapsulated components. When IHSS interfaces are changed to new versions such as EPD or DDE, only these components need to be replaced; all underlying EDI partner connections and workflow settings remain unaffected and can continue to be used smoothly.