Well thought-out solutions for small and medium-sized companies
The Microsoft Dynamics ERP suite in the NAV (formerly Navision) and AX (production-oriented) versions is a merchandise management system especially popular among small and medium-size companies. In companies that rely on Softzoll EDI solutions, the Microsoft Dynamics ERP suite is in widespread use.
In older versions (up to about 2009), ERP-side interfaces were in some cases implemented via MS SQL database tables. More commonly, however, the data ports integrated in Microsoft Dynamics AX and NAV were used to generate interfaces. By means of the data ports integrated in the ERP system, it has always been relatively easy to create business process-specific ASCII import and export integration mechanisms. In a clever and forward-looking implementation, uniform global interfaces are set up per business process; the conversion of data into individualized data streams for each EDI interchange partner is then the task of the EDI subsystem. Even add-ons specific to service providers (e.g., in the automotive field) make frequent use of this alternative.
Global interface for connecting external EDI systems
The newer (>2009) and current MS Dynamics releases for AX and NAV also offer the option of creating globally usable XML interfaces by means of integrated Microsoft Dynamics XML modules. Unlike data ports, which initially had to be individually created, the new NAV and XML interfaces provide access to a data pool that can be filled or exported using XML import and export. In contrast to the proprietary results of the data port, this allows a standardized interface for connecting external EDI systems for the first time.
The huge advantage of the integration mechanisms made possible through the Microsoft Dynamics XML interface is that Microsoft already predefines these in a business process-oriented way (comparable to SAP IDocs). Another decisive advantage is that XSD schemas can be made available for individual business processes. The *.xsd files allow Softzoll to account for the maximum scope of a business process in advance. The XML schemas can be directly imported into the Softzoll EDI software through a corresponding import function, and can provide a blueprint for all possible business process contents. This gives Softzoll immediate access to all content available or required in each business process. The Microsoft Dynamics XSD schemas are very extensive, as a result of which only a selection of the required partner-specific content is needed in the implementation projects. It is also possible to incorporate external XSD schemas, e.g., XSD defaults from the Microsoft BizTalk server or schemas that are readily available, such as OpenTrans.
Greater release readiness for newer interfaces
The key advantage for users when choosing the current Microsoft Dynamics XML interfaces is doubtless in many cases increased release readiness. Interfaces provided on the basis of the Microsoft Dynamics XML modules have a high likelihood of being available as usual even after a version update.
Softzoll partners for MS Dynamics

app/labs integrates commercial ERP software on the basis of Microsoft technology—either on premise as Microsoft Dynamics NAV or from the cloud as Dynamics365—with CRM functionality and the professional document management system DocuWare.As a result, corporate processes can be optimized across the board and productivity can boosted throughout the company with state-of-the-art tools.

Avanade has extensive experience with Microsoft Dynamics. Many companies rely on Microsoft and Avanade to bring them into the modern ERP age.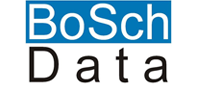 Bosch Data GmbH offers, among other things, software solutions for small and medium-size companies on the basis of Microsoft Dynamics NAV, IBM, EASY software, or Microsoft Dynamics 365. Business processes are mapped as an integrated end-to-end solution or in selected subprocesses.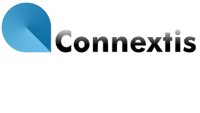 In addition to custom business solutions for Microsoft Dynamics NAV, Connextis supports its customers from implementation through individual customizations and maintenance to support. With a constantly growing partner network as well as certified employees and project experience gathered in over 10,000 development/consulting days, Connextis GmbH is a competent partner in Microsoft Dynamics NAV and Microsoft Dynamics 365 Business Central.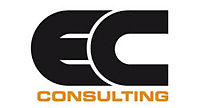 oneFIT  is a solution for Microsoft Dynamics NAV ERP from EC Consulting that is specially tailored to the respective industry and optimally adapted in its functions.In the areas of series, order and project production, it covers important corporate divisions such as finance and supply chain management, production planning, personnel management, warehouse and logistics as well as functions for service, sales and marketing.
For electronic exchange of data, EC Consulting GmbH has teamed up with the EDI specialist Softzoll to provide a uniform solution that meets all requirements in the fields of commerce, the manufacturing industry, and joining element / automotive suppliers, as well as the food industry. All common and industry-specific EDI formats (XML, ODETTE, VDA, etc.) can be easily mapped, as can all common communication links.

Edaaf® GmbH develops individual and specific software solutions and is a certified Microsoft Dynamics Partner. Edaaf® is a specialist in business intelligence and ERP(Enterprise Resource Planning) matters as well as in strategic and operational IT consulting.
MODUS Consult AG, headquartered in Gütersloh, focuses on the sale and adaption of Microsoft Dynamics NAV and Microsoft Dynamics AX standard software for specific sectors.
MODUS Consult is currently Microsoft Business Solutions' number 1 partner. In addition to cross-sectoral solutions, the company offers specific solutions for the food and luxury food industry, the machine and system construction industry as well as the manufacturing, automobile supplier, wood and furniture, construction, and plastic-processing industries.
SHB Business Solution GmbH has been a Microsoft partner for implementing Microsoft Dynamics NAV (formerly Navision) for over 20 years now. SHB assists its customers in efficiently introducing the leading ERP solution for small and medium-size companies and offers custom modules as well.more information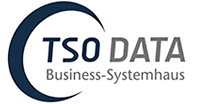 TSO DATA is a business system vendor that specializes in developing corporate solutions on the basis of Microsoft Dynamics.