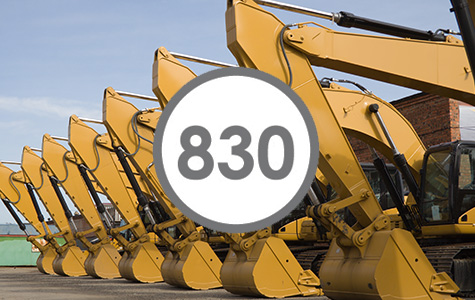 The challenges in connecting Caterpillar USA/ANSI X12 830
Caterpillar USA/ANSI X12
The EDI connection of Caterpillar USA poses various special challenges. The primary problem is that CAT USA does not comply with the ANSI X12 standards for ANSI X12 830 delivery schedules, but basically "concocts" its own 830 schedule. This approach is not regarded as valid by the ANSI X12 standard, and standard flatfile converters are hence unable to process the messages properly.
For understandable reasons, Caterpillar is an important participant in the globally active automobile OEM landscape. So a solution obviously has to be found to process these "irregular" ANSI X12 830 messages. Some EDI suppliers, however, are currently charging five-figure sums for this implementation (for a single business process!), even though there is a relatively simple—and far less costly—solution: Softzoll's EDI automotive experts superimpose an intelligent logic on the actual conversion process and slice CAT's 830 delivery schedules into digestible mouthfuls.
These messages can then be processed with ease via a standard ANSI X12 converter.
Keywords
Softzoll, EDI-Anbindung, EDIFACT, ANSI X12, USA, Caterpillar, OEM