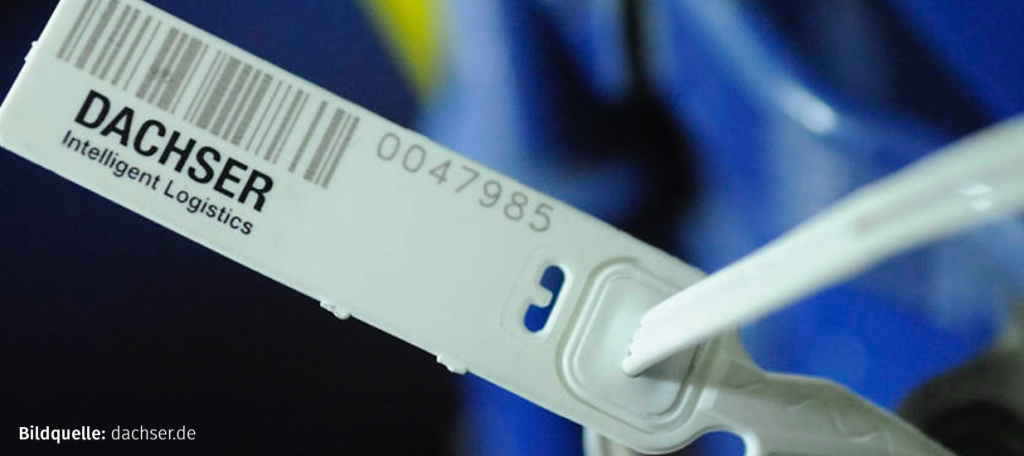 Electronic data exchange with Dachser
EDI in the logistics industry is becoming increasingly important
For some time now, the major logistics service providers have been placing increasing emphasis on the electronic transmission of their customers' shipping orders via EDI, favoring the message type IFTMIN – Forwarding Orders.
For understandable reasons (constant availability of all products in the range, freshness guarantee, and just-in-time delivery), the recipients of goods—often the dominant retail chains in the food retail sector—are demanding ever narrower increments for the subsequent delivery processes in the large central warehouse locations; this means the delivery of the flow of goods from supplier companies is being defined in ever tighter time frames. As a result, logistics service providers have less and less time to plan delivery slots, organize outgoing goods, and carry out the delivery process.
Avoiding incorrect deliveries by using EDI
Here, in particular, the manual entry of logistical order processes should be replaced by automated processes to save time and because they are too error-prone. The time gained in this way can be put to productive use, and incorrect deliveries due to media breaks are avoided.
Dachser began very early on to extend the FORTRAS data exchanges long used by logistics companies to its own customers, assuming the role of supplier to the trade, and to supplement them with modern EDIFACT variants such as IFTMIN, IFTSTA, and DESADV. It is not without reason that, with its information logistics, the company sees itself as a technological pioneer and trend-setter in the industry. Dachser's numerous innovations include its own EDI center, which it operates as a central communication platform, and the e-logistics portal, through which Dachser's customers can manage orders online.
EDI capability as a key selection criterion
This change is not only being driven by the large logistics companies. A growing number of suppliers are recognizing the benefits in digitizing logistics EDI data exchanges. The supplier companies are increasingly creating "EDI logistics bridges" that include the most important logistics service providers by means of electronic data interchange and as a minimum include the dispatch of IFTMIN shipping orders (including to CEP service providers). In some cases, IFTSTA shipping confirmations (not least for insurance reasons) are also used.
Depending on the requirements of the currently needed shipping process, logistics service providers that offer attractive conditions are commissioned with the distribution of goods. Building these digital logistics bridges is becoming more mainstream in the process, and a large number of EDI users have now done so.
Innovative suppliers are already implementing a new logistical quality and process optimization system. The aim is to achieve even closer integration with companies such as Dachser, which are able to support complex document flows and goods movements in terms of content and EDI. A look at a recently completed project within the broad Softzoll portfolio of logistical EDI processes reveals the depth of integration that a freight forwarding market leader like Dachser can now offer its customers:
Dachser offers the following EDI processes, among others:
With its wide range of logistical EDI process interfaces, Dachser also enables its customers to digitally integrate external warehousing systems and thus EDI interaction between distributed locations and a company's central IT process landscape. With the ASCII-based formats alongside the classic EDIFACT processes, companies like Dachser provide customer-specific process interfaces for which no classic EDIFACT standards exist and which in some cases also have to be set up individually within the supplier's ERP system.
The fact that suppliers do not shy away from these efforts gives an indication of the benefits resulting from extensive digitization of logistics processes. Dachser illustrates the adoption of services within holistic fulfillment with additional EDI processes that go beyond logistics processes, such as the EDIFACT message types PRICAT (item master data), INVRPT (stock level reports), and IFCSUM (multiple shipping orders).
Softzoll supports you in connecting both standardized and customized interfaces and ensures optimal EDI integration of your logistics processes with Dachser.
Get in touch with us!