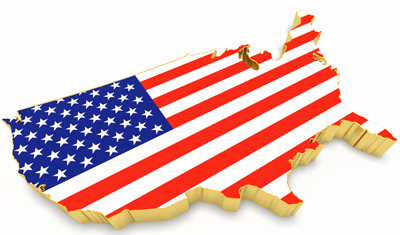 ANSI X12
Messaging standard for the North American region
ANSI X12 is very common as a means of EDI communication with U.S. companies and is also widely used in the neighboring countries of Canada and Mexico as part of the EDI integration of the supply chains involved.
Similar to UN/EDIFACT, the ANSI X12 standard is also subdivided into business processes defined by a special numeric code. Although the internal logic is also reminiscent of UN/EDIFACT (segments, data elements, qualifiers, etc.), the structure of an ANSI X12 EDI message is fundamentally different from this standard, which means that dedicated conversion logic is required to process the EDI data.
ANSI X12 data exchange increasingly takes place via AS2
ANSI X12 EDI documents are mostly exchanged via global VAN providers or AS2, which is increasingly coming to the fore. Due to the partly immense costs for the above-mentioned VAN providers, they sometimes also offer a VAN connection via AS2, sFTP, or similar, without having to operate your own mailbox with these providers.
What to consider when exchanging data with ANSI X12
Similar to the UN/EDIFACT message standard, ANSI X12 also has versioning, although less pronounced. It should be noted that, at the international level, large U.S. companies do also work with different formats. While sites in the U.S. generally use ANSI X12-based EDI connections among themselves, European sites, for example, are connected using EDIFACT EDI formats.Furthermore, it should be taken into account that in the context of EDI integration via ANSI X12, some framework parameters are provided for in the standard (genesis and dispatch of individual messages etc.) which are not necessarily observed by all American market participants. When selecting a suitable EDI service provider, such special EDI requirements should therefore always be evaluated in advance, both from a technical and, above all, a commercial perspective.