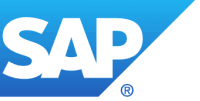 Softzoll EDI solutions in interaction with SAP's standard EDI functionality
The text below intentionally does not deal with theoretical implementations of SAP's EDI interface technology; these are found both on the appropriate original SAP web pages on EDI and in the many derived products by the relevant suppliers. Instead, the focus here is on practical considerations for the introduction of the Softzoll EDI solutions with the standard EDI functionality and SAP ERP interfaces.
Fundamentally, two basic technologies that are suitable to connect EDI subsystems in carrying out EDI projects can be identified in the SAP cosmos. This fact allows an initial broad classification of SAP's EDI interface technology into two varieties. Moreover, there are still other SAP components that come into consideration for interchanging external EDI-generated data; these are, however, very requirement-specific and are only used in exceptional cases for special solution scenarios (e.g., BAPI).
Practical Softzoll components for connecting SAP systems
The Softzoll solution range offers a series of options for requirement-specific implementation: