SHB BUSINESS SOLUTIONS – PASSION FOR YOUR SUCCESS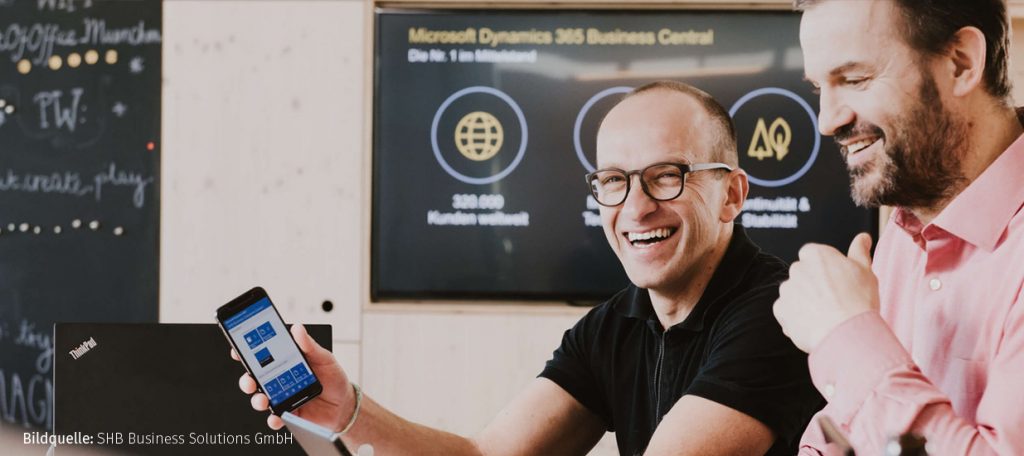 "Our mission is to provide viable long-term solutions for our customers, to advise you comprehensively, and thus actively support you in your lasting business success. Our guiding principle: Our customers' success is our top priority, because your long-term satisfaction is our most important asset. That's why we support our customers in making the decisions that will also make them happy, content, and successful in the long run."
Rainer Henrich, Managing Director, SHB Business Solutions GmbH
SHB Business Solutions & Softzoll
"When it comes to EDI, SHB has been using Softzoll's solutions and services for almost 20 years, initially still under the name Crossgate with m@gic EDDY.In addition to the professional service and the favorable license costs, the fixed flat rates for connecting additional systems play a key role in our customers' purchasing decision. So if our customers want to connect another partner company, they'll know today exactly how much it'll cost."
Stefan Rottmann, Sales Manager, SHB Business Solutions GmbH
ERP consulting and project planning
Headquartered in Munich, SHB Business Solutions GmbH has been your reliable Microsoft partner for the implementation of Microsoft Dynamics 365 Business Central (also known as Navision, Microsoft Dynamics NAV, or Microsoft Dynamics 365) for over 20 years.
SHB Business Solutions helps you efficiently implement your ERP software, provides training and support, and takes over existing customers from other service providers who are dissatisfied or need additional services. What's more, SHB offers customized project modules for mechanical and plant engineering.
Services offered by SHB Business Solutions: Consulting, implementation, takeover, and support
With in-depth expertise and many years of ERP experience, SHB ensures that projects are successfully completed on time, on budget, and to the highest quality. SHB Business Solutions does everything in its power to ensure that the agreed budget is always adhered to, while responding to the individual needs of your company. SHB accompanies you from introduction through testing to live operation of Microsoft Dynamics 365 Business Central.
SHB project modules for plant engineering: SHB4Projects—Your individual industry solution
As a machine and plant manufacturer, you need a powerful ERP solution for procurement, production, engineering, and financial management. That's why SHB Business Solutions has adapted the ERP software Microsoft Dynamics 365 Business Central to your exact needs. The flexible SHB4Projects module developed by SHB ensures optimized planning and project control in plant engineering:
Order-related procurement and integration of tasks
You control your order-related material procurement directly from the SHB4Projects "Project Plan" and can thus reliably meet deadlines and milestones. You always have an overview of the procurement progress and are informed about the current processing status of your purchase at all times. In addition, you can link tasks directly to a project plan—for reliable and timely task completion.
Stay on top of everything at all times: Clear structuring of projects
With SHB4Projects, all project participants have access to relevant information about the project and the current project status at any time. In the individual project cockpit, the "Project Plan" shows projects and project offers in a clear and organized way. Individual project steps can be arranged hierarchically and can be structured according to material and resources. In addition, milestones help to set intermediate goals. Scheduling and capacity planning help you meet deadlines and complete projects efficiently.
Quick quote generation
Quotes can be generated easily and quickly directly from SHB4Projects. The project experience gained in the "Project Plan" enables you to structure projects more and more quickly and proficiently over time. Quotes can thus be generated with ease, as the flexible preliminary project costing provides an initial overview of the costs of the required materials and services.
Integrated resource planning and time recording
The integrated resource planning helps you from as early as the project planning and quotation stages. You have real-time access to the current capacity situation and are thus able to make quick and reliable statements. At the quotation stage, for example, you can plan for the resource group level, and at the order stage you can refine the individual resource level (human or machine). 
Learning from completed projects
You have several options when organizing your projects:
To create a project, you can either use catalogs with predefined building blocks or you can use completed projects as templates. The detailed post-calculation also provides you with important information for future projects. To evaluate the success of a project, you can determine in detail how the results achieved relate to the original planning and how successful the project is in terms of costs and revenue. This gives you the fast and reliable results transparency you need for planning new projects.Completed projects are then available in the project archive.
More flexibility through concurrent calculation
The concurrent calculation lets you keep track of costs and revenues at any time during the project. Planned values are replaced by accrued costs during the course of the project. This makes it possible to record times for services rendered directly in relation to the project. Procurement transactions including invoices can also be directly assigned to the corresponding project and thus replace planned values with actual values. You benefit from: You will recognize deviations from the plan at an early stage and can swiftly take countermeasures in order to meet deadlines and budget constraints. 
The integrated billing plan also supports you in the convenient, financially correct mapping of down payments, partial payments, and final invoices, as well as supplements. 
SUCCESS STORIES POWERED BY SHB BUSINESS SOLUTIONS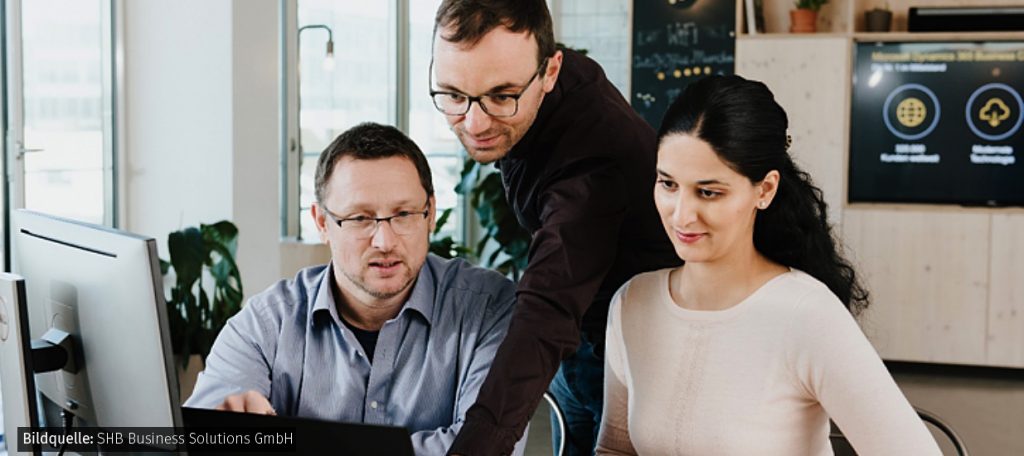 SHB Business Solutions & Softzoll
"We can rely on our contacts at Softzoll: Any requirements and orders are always completed or implemented as needed. This lets us help our customers even more quickly. This also fits in with our philosophy: to maintain long, successful partnerships. This applies to both our customers and our supplier relationships. So it's wonderful that in Softzoll we have a partner at our side who is always evolving and offers state-of-the-art solutions at moderate prices. We are very happy to be able to collaborate with Softzoll."
Stefan Rottmann, Sales Manager, SHB Business Solutions GmbH
Best cases and customer reports
Here you can find out how SHB Business Solutions provides individual support to its customers from a wide range of industries and what challenges have to be overcome in the process. All SHB success stories have one thing in common: smooth cooperation between the consultant and client teams makes all the difference and pays off in the long run!
SHB is more than just an ERP service provider: SHB works with you to find solutions for your company-specific requirements, creating a more efficient and optimized working environment for you and your team!
Bürklin, the electronics specialist—Project to update from Navision to Microsoft Dynamics NAV 2018
Bürklin is the leading electronics distributor in Europe for electronic components and services and has over 1.5 million items in its product range.
Since 2015, SHB has successfully supported the electronics distributor Bürklin in consulting, customization, and support of Microsoft Dynamics NAV / Business Central. In the video, the SHB consultants and the project managers at Bürklin tell you about the joint update project, the issues they encountered in the process, and how SHB achieved significant process optimizations together with its customers.
"With the support of our on-site ERP consultants, we were able to
Softzoll supports you in all aspects of electronic data exchange with SHB Business Solutions GmbH customers
Get in touch with us!