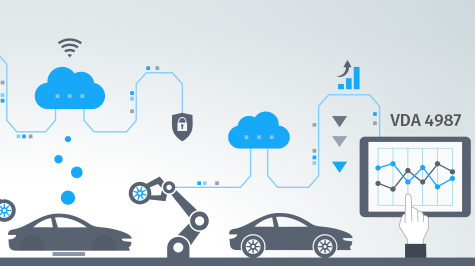 Caution with VDA 4987!
Users tend to underestimate the new VDA 4987 standard. Formatting (EDIFACT) is not the real problem here, and nor are the better known semantic challenges. The actual problem is the map of picking structures.
The guidelines set down in the new VDA standard are highly complex and leave much scope for interpretation. Some major manufacturers use this leeway, for example, to define 30 to 50 different packaging material versions within the wide range of semantic interpretations covered by EDIFACT. Without the expertise of an experienced EDI specialist, generating ERP-based data and depicting these in an EDI structure that conforms to the standard is a risky business. Only by completing an exact analysis and description of the different picking processes can customer requirements be met.
Without the extensive experience (over 30 years) and consistency of an experienced service provider such as Softzoll, those affected in the automotive industry will find it virtually impossible to meet these demands in a proportionate manner. We can also find adequate solutions for ERP users who frequently use ERP-based, VDA-relevant interfaces (e.g., 4913).
Keywords
Softzoll, EDI, EDIFACT, Automotive, VDA, VDA-Standard, VDA 4987